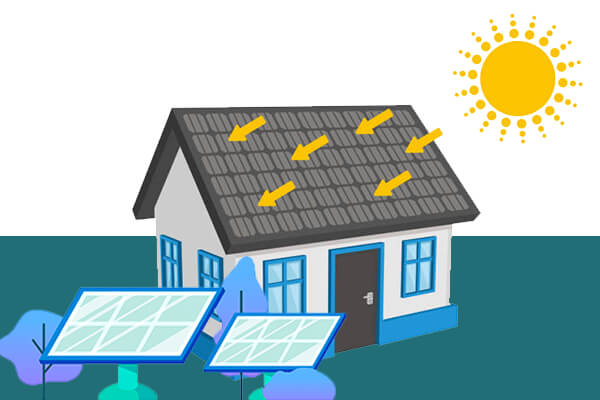 Solar as a Roof – Beautiful, Affordable, and Integrated
The energy collected during the day is stored and made available at all times with an integrated Powerwall battery, making your home a personal utility. This solar as a roof system is a specially designed solar panel which is more similar to your roof. Solar as a roof is ideal for slabs, rooftops, and etc. Since this roof can utilize as an on-grid or off-grid system, solar as a roof offers dual benefits to the client.
Plus Points of Our Service

No Need for Additional Land Area
A rooftop solar system is built on the existing structure rather than using land space.
Return on Investment
Provide a reasonable return on investment while covering the costs of the project.